We had the pleasure of working in this majestic mansion in Coolbinia. It's a highly coverted area just north of the city and homes here insist on the best of trades and absolute highest quality of workmanship to carry out any repairs. The cedar lining we installed over their indoor swimming pool is simply wonderful craftsmanship and you can't walk into that room without looking up and admiring the beauty of the timber and design.
It took patience and hard work to get to the finished ceiling though. Of course the pool needed to be drained and a work platform was supplied and installed over the end of the pool. A heavy duty ram board protection was also installed to protect the flooring – all precautions were taken with this immaculate room to keep it that way. Next the furniture had to be carefully removed and stored out of the way and so it would not be damaged.
77sqm of lining was stripped to the alfresco ceiling. Prefinished 86mm Cedar lining to match the existing was supplied and installed, along with perimeter beading. Allowances were made for two feature recesses and access hatch. Finally ceiling vents and louvres were fitted and voila, job complete.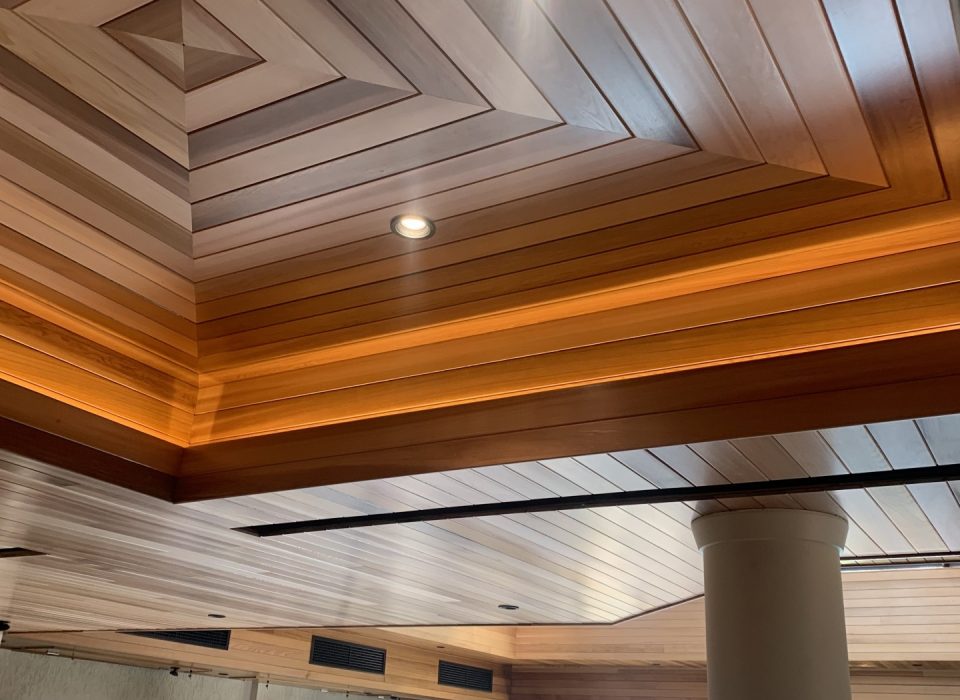 Pool Ceiling - After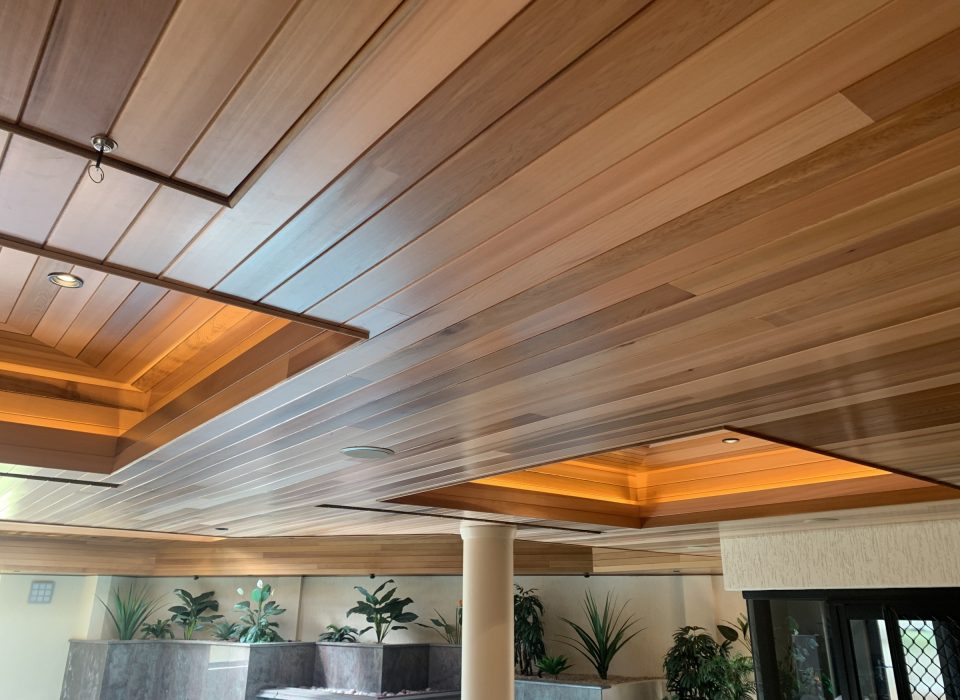 Pool Ceiling - After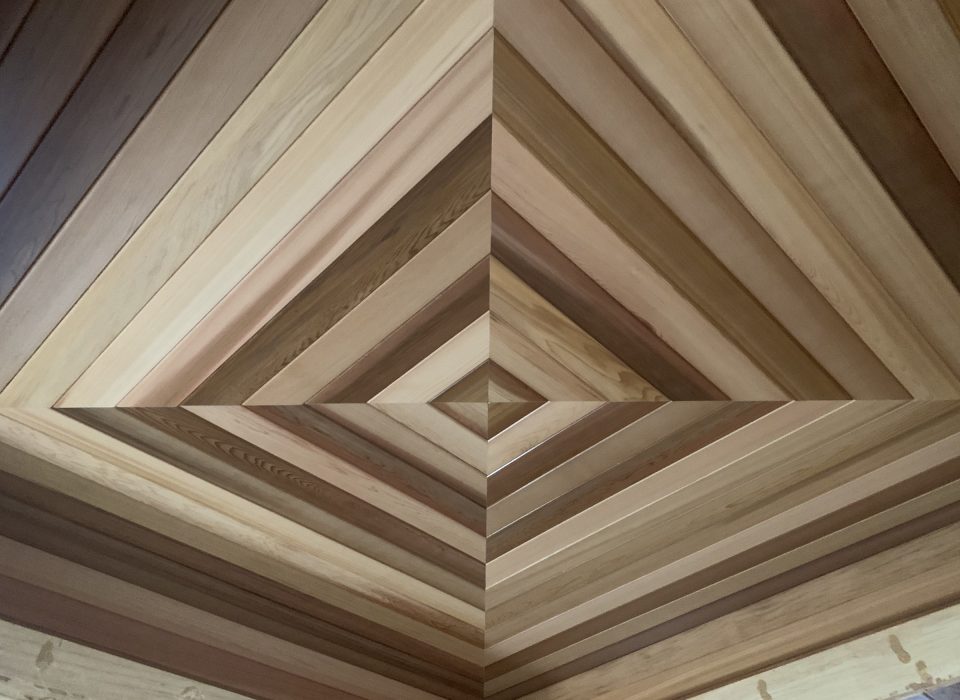 Pool Ceiling - After