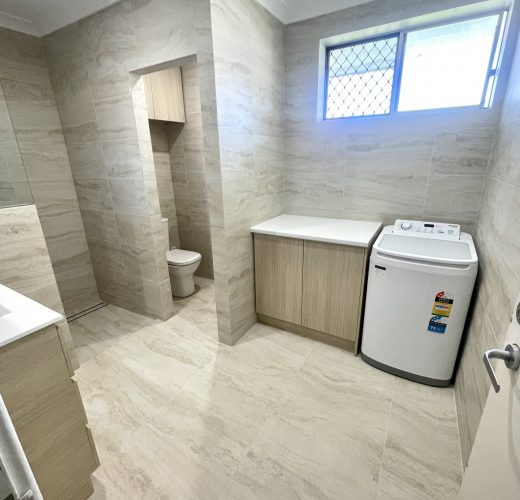 Find some laundry love
It's an often forgotten and neglected room of the house. But a practical, modern laundry can make life so much easier. More storage, hidden appliance nooks and an efficient use of space will make your laundry look attractive and better to use. You might even look forward to washing day. Well, maybe not. But at least you'll be doing the laundry in a room that you love.
Our process
Our process
Initial Consultation
We'll sit down with you at your place and discuss what you want from your new laundry. We'll go through things like storage and style options. We're happy to spend as much time as needed.
Design choices
Now it's over to you. We work closely with a cabinet maker who custom makes all the cabinets here in Western Australia. We'll work with you to ensure that you have the design you're dreaming of.
Installation
Our team of expert carpenters, tilers, painters, plumbers and electricians will prep the site and begin installation. They will start on time and finish on time.
Done and dusted
Before you know it, we've removed all the rubbish and given your laundry a final clean. But we're still not finished. Taurus Property's owner, Simon, has to inspect every job to make sure it is up to standard. The job's done when everyone is happy.
Relax, it's guaranteed.
All of our work is guaranteed for seven years.
Working with
Why you'll love working with Taurus
Affordable
We make your budget work, big or small. Our cabinet maker is extremely competitive on price with the highest quality of product, and this is one way that we keep costs down. Choosing to help out with the installation is another. It's entirely up to you how hands on or hands off you want to be.
Quick
It's dealing with all the unknows that can make renos take forever. Our approach takes much of the guesswork out of a project. There's also a lot of experience at Taurus Property. We know how to get your reno done in the most efficient way possible.
Quality
The tradies and craftspeople who work under the Taurus Property banner are as good as they come. But quality isn't just about the finished product. It also about the process. We stay in constant communication with you, so you know how your reno is going at all times.
Why selecting your own laundry cabinets is better
We love custom-made laundry cabinets! Our laundry renovations include custom-made cabinetry that's affordable and high quality. We will have your laundry cabinetry installed quickly and with a quality that can't be beat.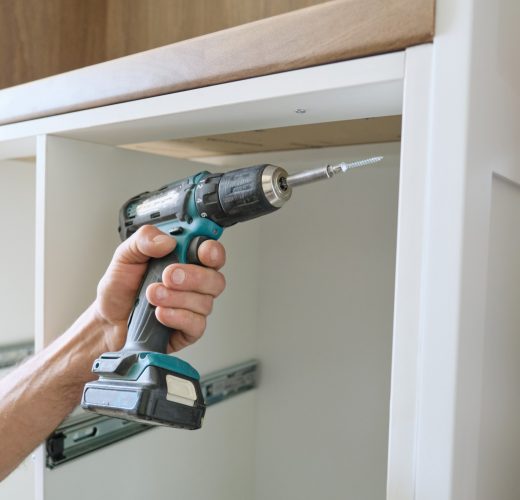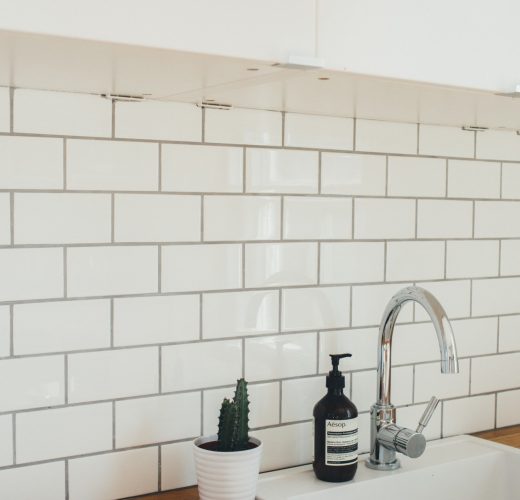 Take a look at your old laundry. It's time, don't you think?
Favourite
Our favourite laundry renos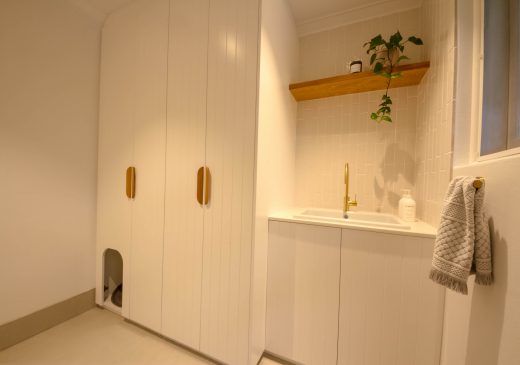 Dianella
Tracy the home owner of this property in Dianella is an Interior Designer. Not only did we have the pleasure of bringing her bathroom design to life, we also r…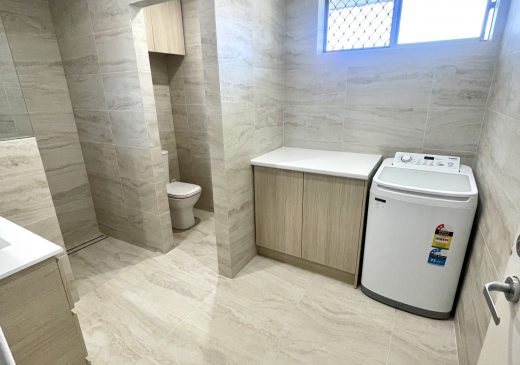 Scarborough
With the help of our renovation team, this Scarborough bathroom was transformed from old, worn down and disorganised space to a gorgeous, modern and sleek space…
Functional, modern and effective
At Taurus property, we can help you create a more practical and modern laundry space. A laundry renovation is often forgotten about, being disregarded as a low priority in the list of rooms requiring renovations. However, when done correctly, a new laundry can transform an area, making a key day-to-day part of your home more functional, modern and making more effective use of the space.
At Taurus property, we can handle the demo of your old laundry, installation of new cupboards, tiling, benchtop, as well as plumbing and electrical. With our help, we can take all the difficulties and headaches of a laundry renovation away.
Take your headaches away
We understand how inconvenient it is to go without your laundry during the renovation and that it is a room you can't live without for too long. This is why we always work extremely efficiently to get the job done to the highest standard in a reasonable amount of time. So, you can have your new laundry in no time! We also write up a full schedule of work times, ahead of the renovation, so that you are always aware of start dates and end dates and can work around these if necessary.
Let Taurus property take your headaches away, together we are able to turn a very tired, outdated laundry into something spectacular. We make sure you use every bit of space possible, so that the room has all the practicalities a laundry needs.