Tracy the home owner of this property in Dianella is an Interior Designer. We had the pleasure of bringing her amazing design to life. This bathroom renovation was completed within 2 weeks.
During the demolition of this bathroom, we had a few unforeseen circumstances arise. We found, there was no concrete slab, only a very thin screed directly on top of the sand and plumbing. All of the exisiting plumbing was galvanised and had corroded. The previous tiler had also laid tiles directly on top of the original, so two layers of tiles had to be removed from the walls.
All new PVC drains and a concrete floor was laid to the bathroom, before we continued with a new Aquachek Gyprock ceiling, painted with a mould resistant paint and installation of an extractor and A/C vent.The walls were out of plumb slightly, the tile glue had removed a lot of the existing render to the walls.
Therefore the walls were re-rendered, floor screeded, waterproofed and bath installation before we commenced tiling.Once the tiler had completed his works, we started with fit off. This is when everything starts coming together and you start to see the beautiful bathroom take shape.Tracy was over the moon with the high quality of finish throughout her bathroom and home. We would also like to say " Many Thanks Tracy for being a great customer and giving Taurus Property the privilege to undertake your home renovations".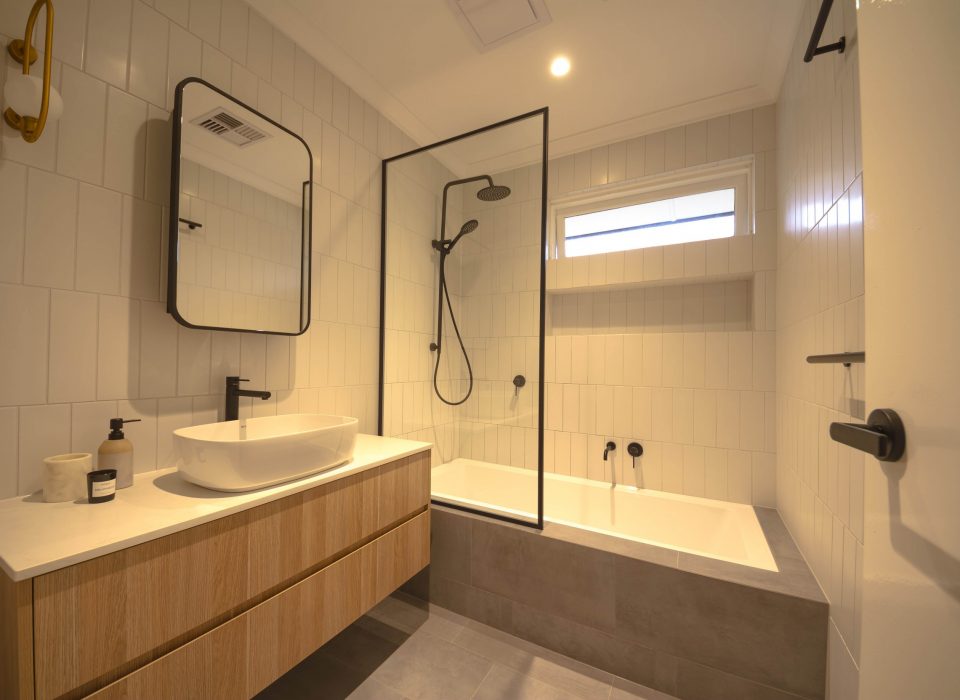 Bathroom - After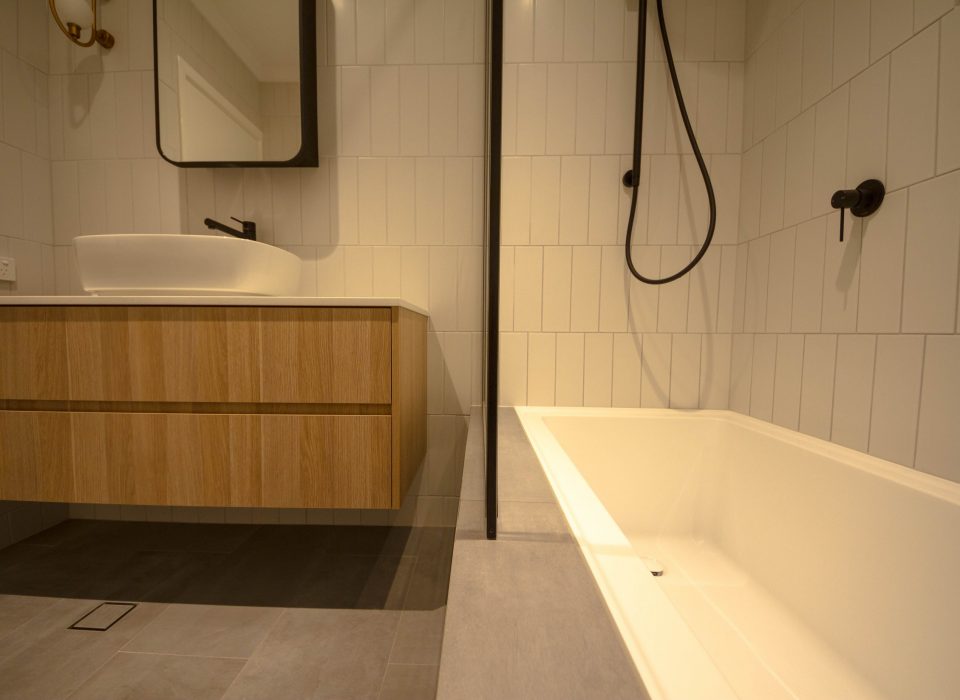 Bathroom - After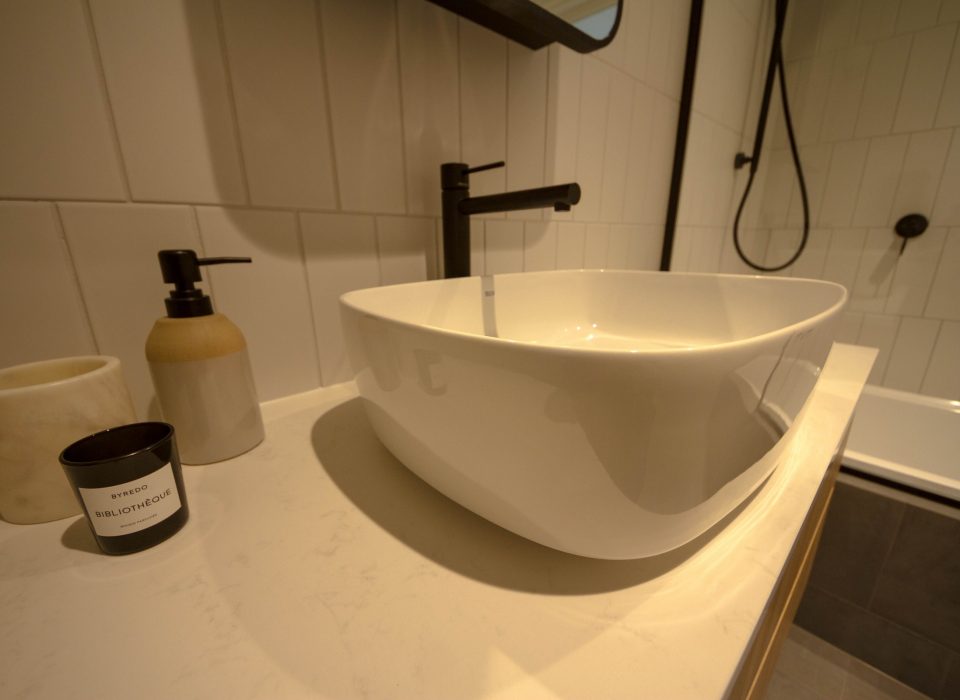 Bathroom - After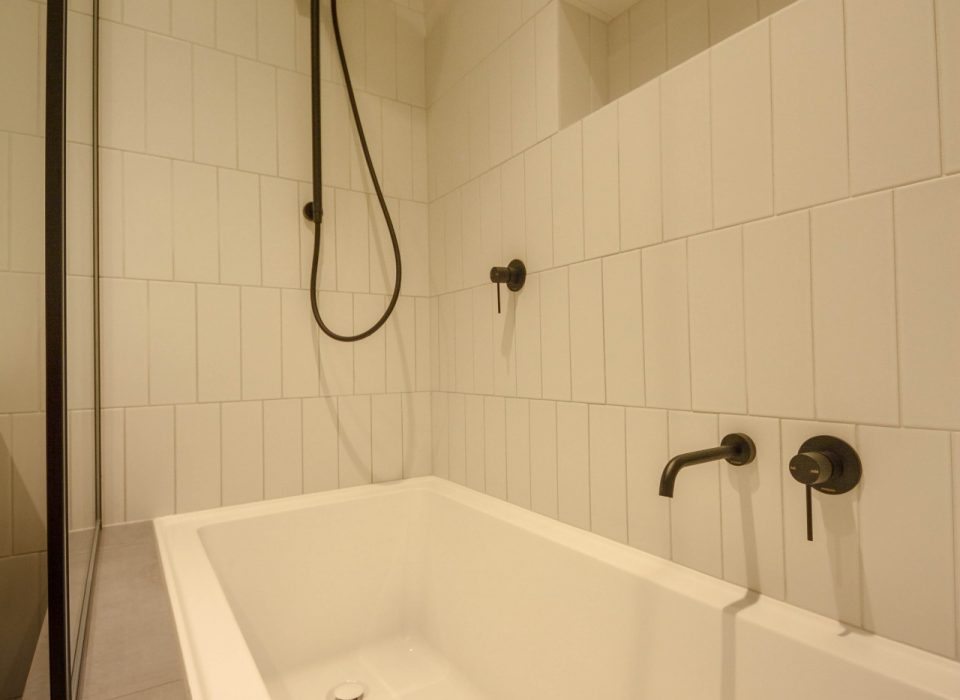 Bathroom - After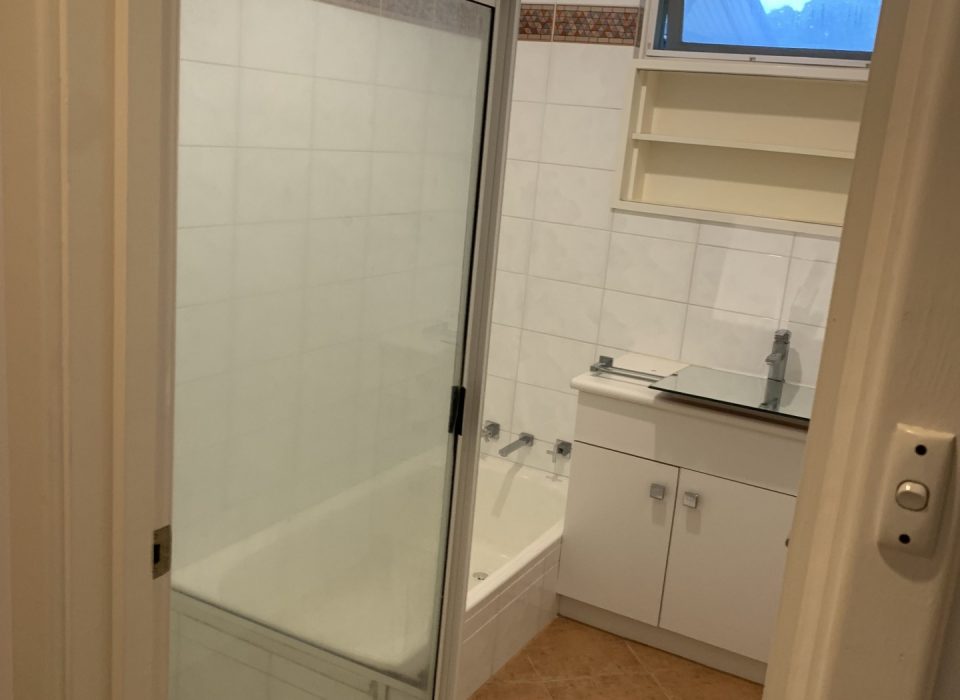 Bathroom - Before