Tracy the home owner of this property in Dianella is an Interior Designer. Not only did we have the pleasure of bringing her bathroom design to life, we also renovated her laundry.
We started by stripping out the old laundry. The plumbing was replaced for new and then the walls were patched and repaired as required prior to cabinetry installation and tiling. On completion of the tiling and cabinetry our plumber returned to fit off the laundry trough and install the beautiful golden gooseneck tap and mixer. Isn't it beautiful !
To complete the home and complement the newly renovated bathroom and laundry, the home was completely repainted to give it a completely fresh feel. Painting also including the skirting, architraves and doors, which then had new black door handles installed to give a very sleek finish.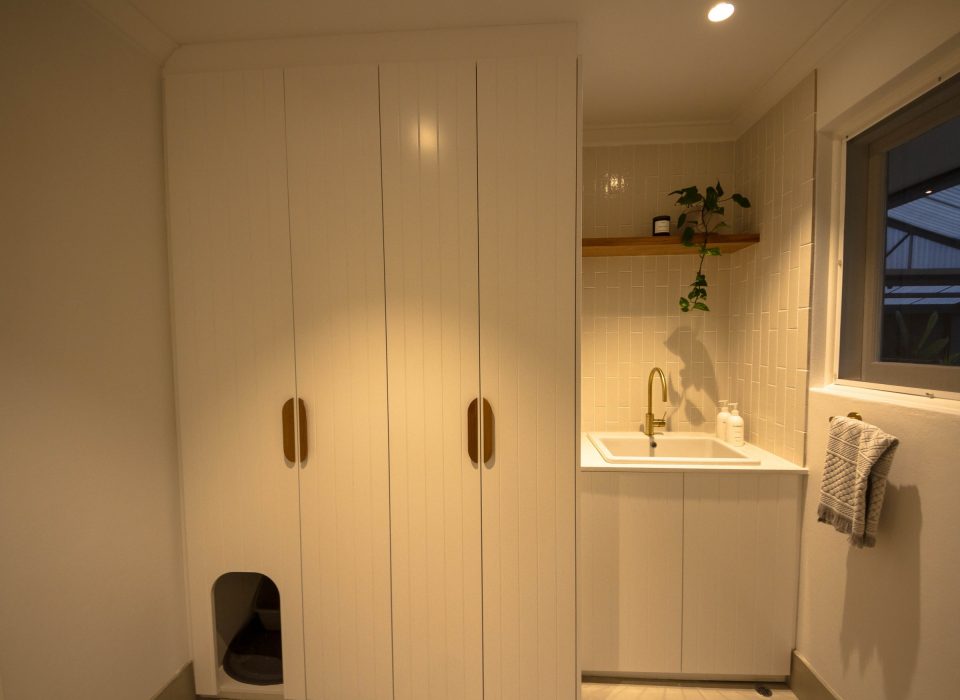 Laundry - After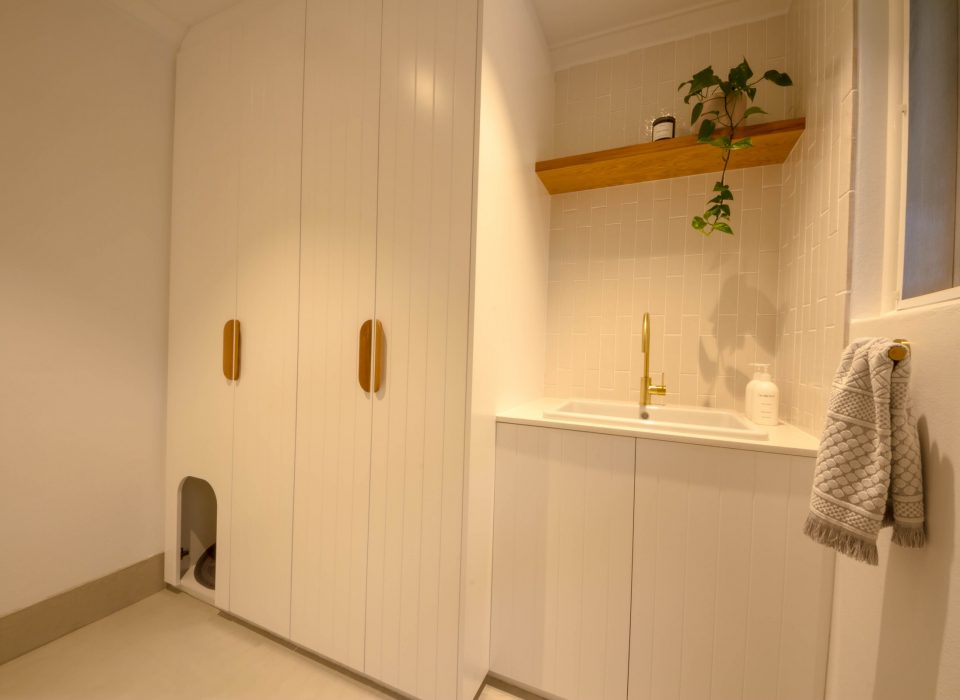 Laundry - After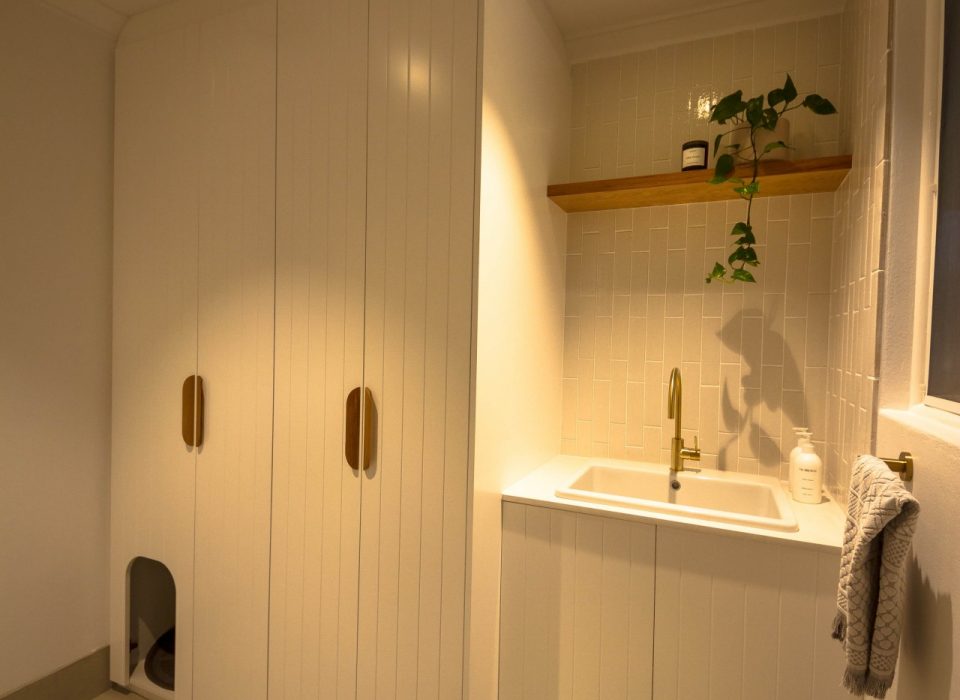 Laundry - After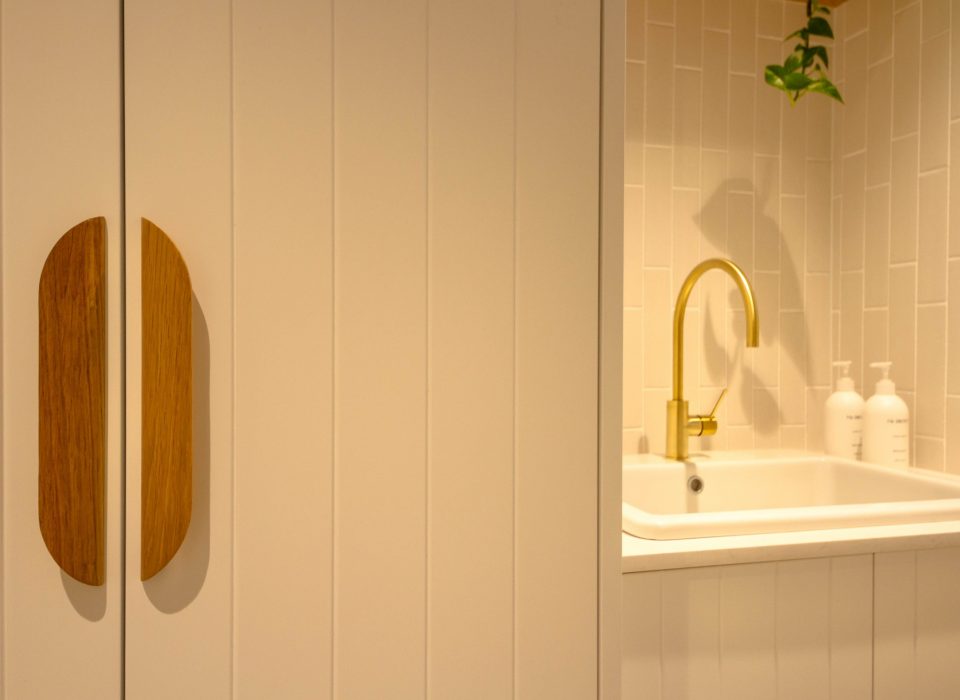 Laundry - After
Laundry - Before