See below how this old fourteenth-floor bathroom was transformed into a modern and spacious space.
With this Claremont bathroom renovation, there was a clear need to refresh and modernise a small and clinical bathroom, adding in light, creating a longer shower, and adding smooth cool textures to the room.
This project posed a challenge as, along with the normal challenges of a renovation, it was also on the fourteenth floor of an old building. With hard work and a wealth of experience, however, we managed to turn this small old-fashioned bathroom into a pleasant space to enjoy.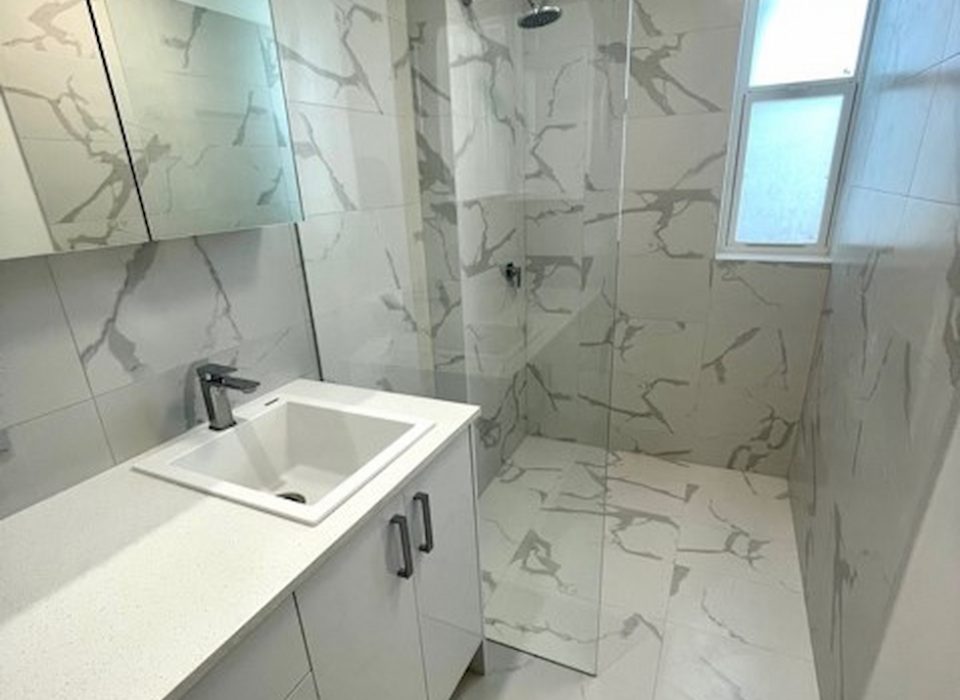 Bathroom - After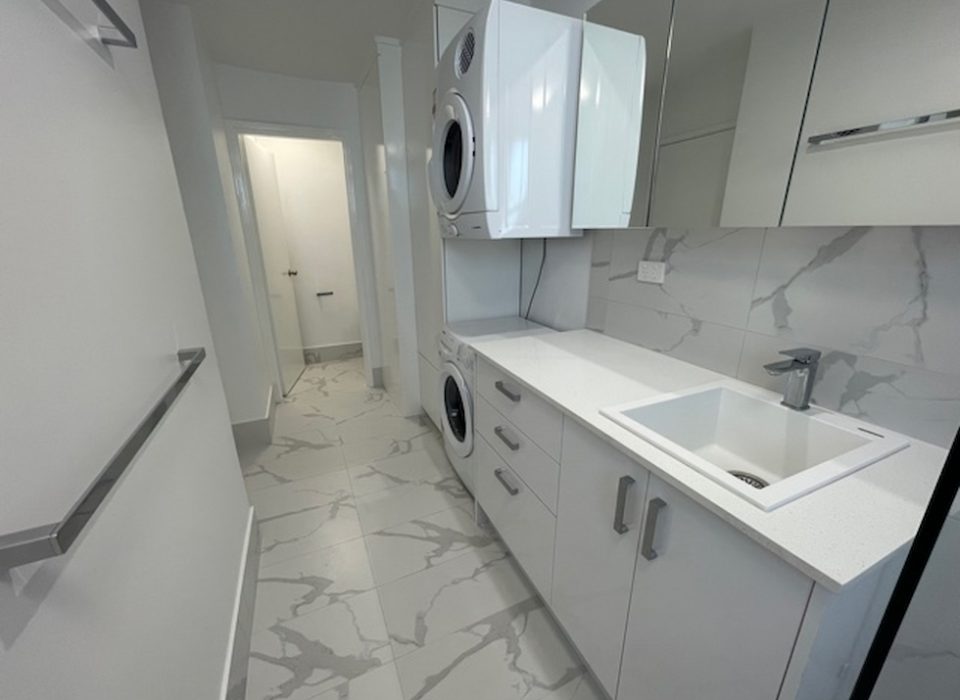 Bathroom - After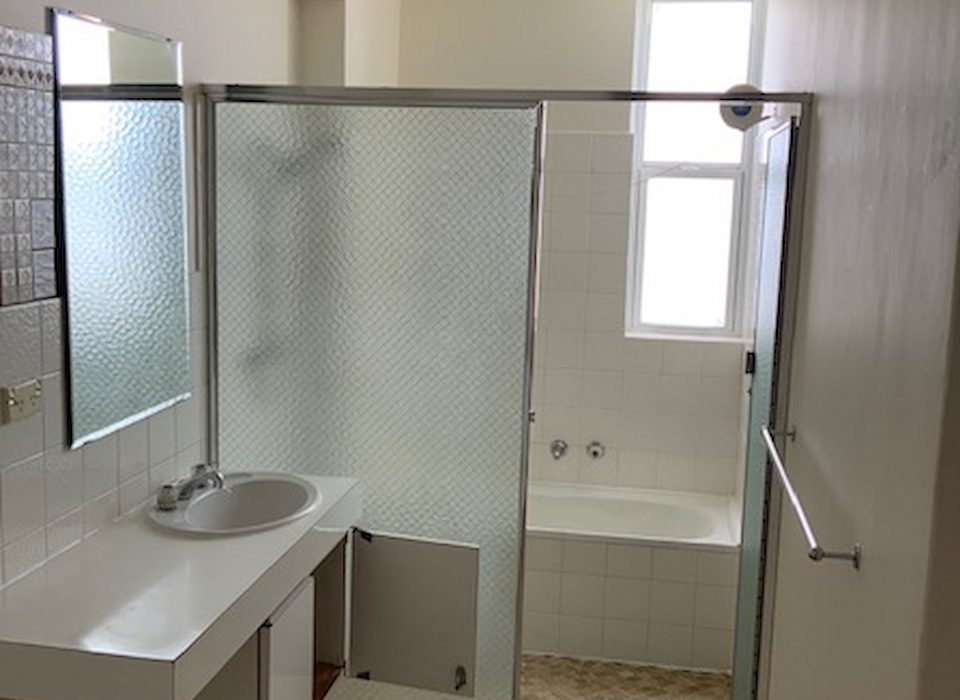 Bathroom - Before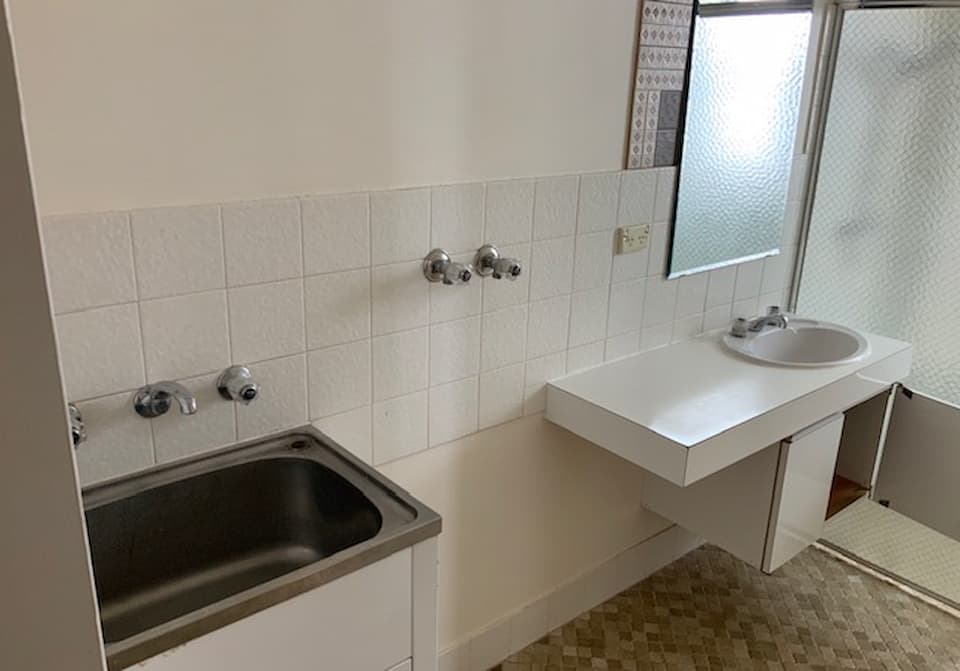 Bathroom - Before